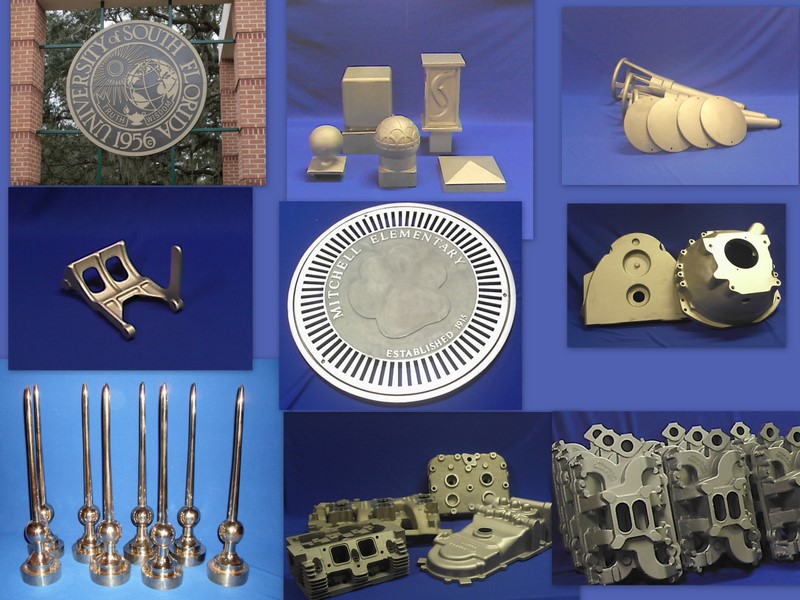 Aluminum                                                                                                                                

custom cast aluminum logos, up to 7 foot dia.    

automotive intake manifold castings

automotive bell housing castings

aluminum grille castings for railing

aluminum component castings

cast aluminum flanges for construction

cast aluminum machine parts

We at Hawver Aluminum Foundry Inc. have close to 50 years experience  in  producing quality    Aluminum castings , Brass  castings and Bronze castings. Our foundry has a wide range of capabilities  from  one custom prototype casting  to thousands of production castings.

Brass and Bronze

custom replacement  300 pound bronze strut casting

custom cast bronze plaques

custom cast and polished  brass finials

custom cast bronze drain castings

custom cast brass store fixture castings

cast brass railing flanges and  components

cast bronze  parts for marine applications

Made in the United States of America

  Hawver Aluminum Foundry Inc.

                                                                                        Tampa, Florida